Wall mounted advertising machine
xx restaurant has bought self-service ordering machine in my company
Date: 2023-03-19
Click:122
Source:Lcdkiosk
The background of the self-service ordering machine:
Nowadays, digital signs in the domestic and foreign markets have been everywhere, the new digital signs will be timely promotion information, seasonal catering knowledge, weather forecast, domestic and foreign news presented in front of consumers, so that we get entertainment at the same time, but also can be a certain education. The advent of digital signage has made restaurants more modern and standardized. Digital signs have strong legibility, and a strong performance, dynamic picture display effect is very outstanding, which will also be more conducive to consumers to see the digital display faster to make consumption decisions, the future of the digital signs industry is immeasurable prospects.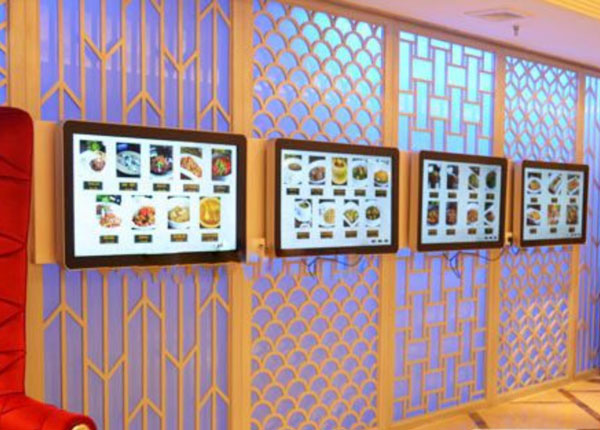 Application Place:
Restaurant entrance, order counter, restaurant, etc.
xx restaurant has bought self-service ordering machine in my company, self-service ordering machine is based on the actual needs of the restaurant, and customers to understand the needs of relevant service information. Using a touchscreen display, customers can touch the AD machine's display screen to find information about the dish you want, as well as compare dishes.
Application significance:
Background user-defined information playlist generation, screen area design, and play through the network; At the same time can also set the screen automatic on/off time; The updated program list will be automatically downloaded during peak hours of network load; Perform remote screen management; Simple and convenient operation; Engaging publicity; Interactive ordering: The interface is modern and user-friendly, and customers are happy to do it themselves without interference.