Elevator advertising machine
Real Estate Elevator Display
Date: 2022-12-15
Click:107
Source:Lcdkiosk
The split-screen elevator advertising machine can meet the needs of various tasks, with its own split-screen function, multiple split-screen modes, smooth transcoding, and compatible with various file formats, which can be customized. We provide a large number of elevator advertisements with various interfaces Computer, as a terminal of the multimedia information distribution system, is equivalent to an integrated computer, you deserve it.
We have sold for many enterprises and received unanimously favorable feedback. We have free production lines, complete qualifications, engineers provide installation teaching, and the quality of after-sales service is good. We have solved the problem of advertising for enterprises and helped them do a good job of publicity.
The development of liquid crystal display terminals and the application of elevator advertising machines in the real estate industry have become benchmarks in the service industry. We specialize in solving advertising machine solutions for real estate companies.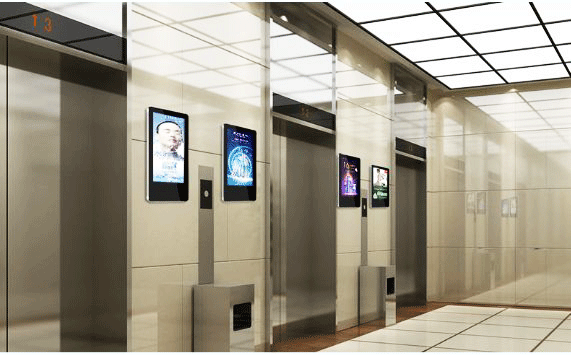 There are these advantages in buying elevator monitors:
Information release:
1. Release housing notices in a timely manner to ensure the effectiveness and timeliness of information transmission.
2. Real-time release of preferential information for entertainment venues and tourist attractions around the house, display and forecast weather information, world clock, air quality and other forms of daily information, provide customers with fast and convenient information, and serve customers in a humanized manner. Improve guest satisfaction.
3. Publish advertisements to increase the popularity of advertisements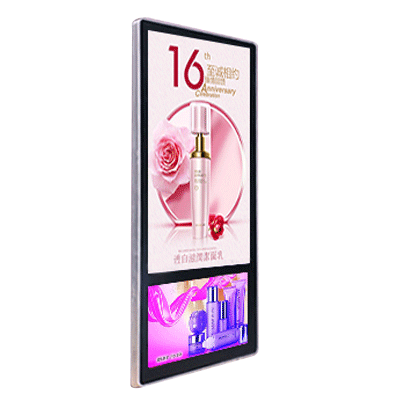 Propaganda:
1. Carry out real estate publicity to the staying guests in a targeted manner and broadcast hotel promotional videos in a loop to improve the effectiveness and pertinence of the publicity, enhance the hotel image, and better establish corporate culture.
2. Announce real estate service items in the waiting area of the lobby, and use the advantages of floating customer resources to effectively publicize various businesses.
3. Cooperate with merchants to release information, shopping and preferential activities for tourist attractions, etc., to achieve a win-win situation for hotels and merchants.
As an advantageous elevator display supplier, we can customize and help you solve advertising placement problems. You are welcome to contact us!