Vertical advertising machine
Interactive display goes live in subway station
Date: 2022-12-15
Click:109
Source:Lcdkiosk
The vertical touch all-in-one machine is well known to everyone. It is used by many advertisers in subway stations, bus stations, banks, shopping malls and other places. Walking in the bustling streets, the appearance of advertising machines will always make our eyes shine. Whether it is a mobile phone or a wall-mounted advertising machine, it will attract people's attention.
The vertical touch all-in-one machine was installed and put into use in a subway station. Engineers conducted installation teaching and supervision. It is easy to install, has multiple playback modes, and can read files in various formats. Pedestrians can obtain information according to their needs, such as viewing subway routes, the latest train number information, etc. In addition, pedestrians can also click on the screen to conduct self-service inquiries.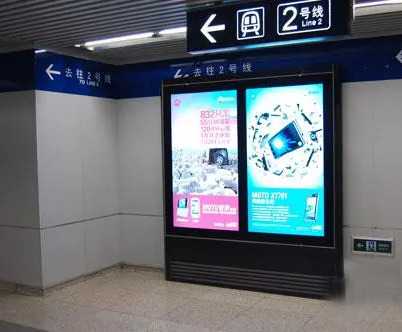 We provide you with a large number of vertical touch all-in-one machines to solve your advertising problems, which is convenient for the people and you. In order to meet your needs, we can provide customized services. We have all the functions you want. High-quality after-sales service will make your advertising worry-free. Welcome to contact us!