Reasons for choosing an electronic whiteboard
Date: 2023-03-14 00:02:00
Click:74
Source:Lcdkiosk
The electronic whiteboard integrates HD video collection, handwriting screen, computer, TV, audio and other functions in one, without installation program. Free from messy wiring, equipped with movable bracket, make the meeting preparation more easy, make the meeting process more circulation. Only complex to simple, make the meeting room environment more concise and comfortable, but also does not take up space.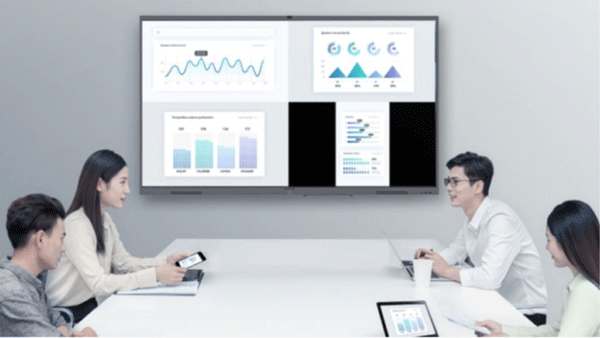 Consistent presentation makes the presentation more convincing
No longer simply broadcast ppt, word, excel, flash or video files, the second is the need to contact comments, at any time to call relevant information or imitate the process of things, tightly grasp the attention of the participants.
Activity exchange, lit meeting enthusiasm
In the question and comment link, the participants can participate in the comment and directly write on the screen to express their opinions, or call the relevant information to prove their concept, and then greatly enhance the on-site appeal of the meeting, arouse the enthusiasm of the meeting.
Long-distance coordination, remote participants such as a room
The built-in long-distance video conference system provides circulation of audio communication for the remote participants. The blackboard sharing function, but the remote participants write and express their opinions on the same blackboard, truly fulfilling the role of the remote participants as if they were in one room.
The instant marking function of e-white focuses on the interaction between the presenter and the participants, which can fully mobilize the enthusiasm and desire of the participants. Time is the capital, power value, intelligent conference touch all-in-one computer with information technology assistant company pay attention to the conference power, improve the quality of the conference.