Why are self-ordering machine monitors so Popular
Date: 2023-03-20 10:25:00
Click:85
Source:Lcdkiosk
Self-service ordering machine display is imperative at home and abroad, because the rapid development of The Times, people's pace of life is getting faster and faster, many popular restaurants will be equipped with self-service ordering machine, self-service ordering machine instead of a lot of traditional ordering methods.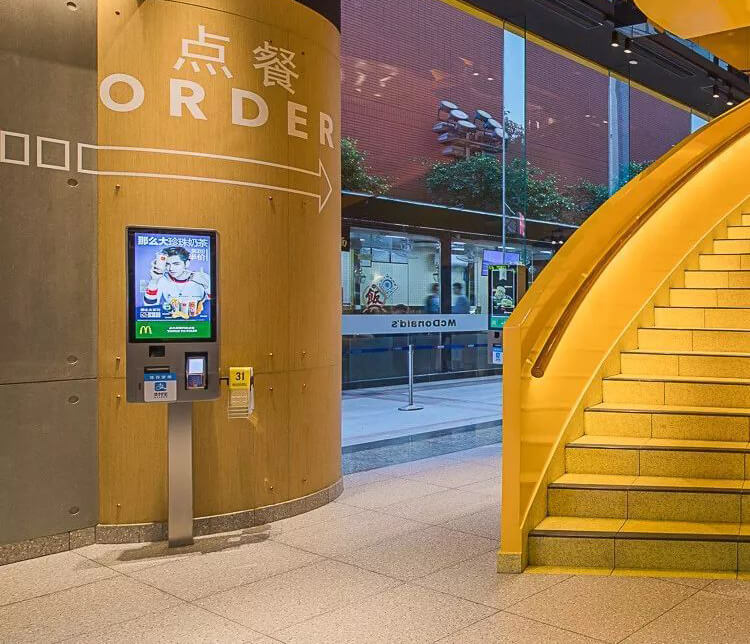 Advantages of self-service ordering machine:
IPS HD LCD touch screen: using IPS HD LCD screen, clearer picture and wider vision, high resolution, high brightness, large viewing Angle;
Efficient heat dissipation design: straight back type comprehensive heat dissipation design, scientific heat dissipation 24 hours stable operation;
Rich and complete equipment interface: rich interface can be more convenient to expand the peripherals you need;
All aluminum building ingenuity: the body is carefully made of aluminum alloy, the structure is accurate and dense with good heat dissipation and insulation;
IP65 flat panel waterproof and dust proof: front panel IP65 waterproof, high strength waterproof touch screen, convenient and accurate touch;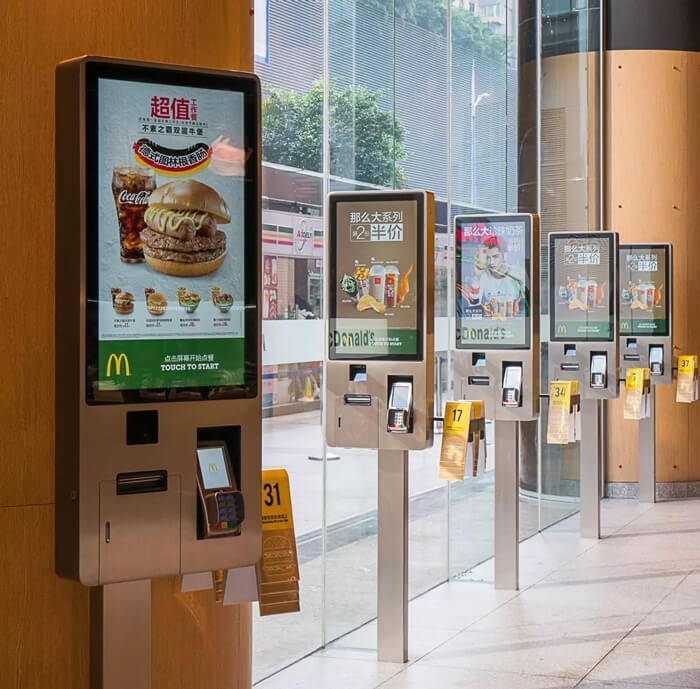 The advantages of self-service ordering machine two:
A wide range of applications: smart city, smart education, smart transportation, smart retail, smart medical, industry 4.0 field;
Application income: The ordering system of the self-service ordering machine supports facial payment and scanning payment. It can also customize various peripheral functions, such as two-dimensional code and receipt printer to open the new mode of self-service cashier.
Self-service ordering machine ordering information at a glance to customers, to avoid mistakes and leakage, also support the same screen display, double screen display, all-in-one machine rich external connection, to meet the needs of the new retail industry.