Why is digital signage popular
Date: 2023-04-10 17:12:00
Click:70
Source:Lcdkiosk
In the past, some users were very resistant to advertisements. People often posted small advertisements on the roadside. Users would be afraid of being cheated, so they would walk past silently and ignore them. With the passage of time, the digital era has come, the rise of new media advertising mode, digital signage has been applied to all walks of life, but there are still most businesses do not understand the application of digital signage advantages, next we will talk about it briefly.
Update the news in time
Digital symbols play a very big role in different aspects of the novel coronavirus, and can communicate information in a timely manner. For merchants, the ability to quickly edit signs while maintaining code is a new effort to save time and cost. When users step into your business, they can quickly learn the necessary precautions required within the enterprise.
Clearly display the user order
Many times, the user does not realize that the order is wrong until they receive the receipt or, more ominously, if they receive the order, realize that in addition to chilling the user (even if it is their fault), the mix-up continues to lengthen the wait, chilling the user and wasting resources trying to place the order again. This can be avoided by using a digital display that clearly shows what the cashier has put into the computer, so that users know exactly what is on their ticket.
Applicable to various industries
In addition to assisting businesses with marketing, digital signage can also assist a growing number of industries. Electronics sectors are using digital displays to promote new movies, games and accessories to attract consumers already in stores; Displays in store entrances or checkout aisles can be marketed to younger users, endorsed by celebrities, and later shown to their parents through fitness classes or advertisements for time-saving products.
Reduce cost
Digital signage is allowing more and more businesses to cut costs by not working with sign and banner makers. Digital displays can also be updated remotely, thus reducing the need for employees to manually change content. Putting more and more ads on the same screen allows companies to increase the efficiency of their marketing efforts. Images or videos of digital signage can easily be transferred to other digital sources, such as social media or billboards.
Better use of data
Digital signage is a great way to show users what a product can do. The features highlighted by rotation can help identify the features that are most effective in persuading users to buy. It also provides a new way to collect data, and you can test whether the language or images used on the digital screen are successful to determine their impact on the customer experience. Using different displays in different locations will give your marketers and data scientists the information they need to identify the best marketing efforts.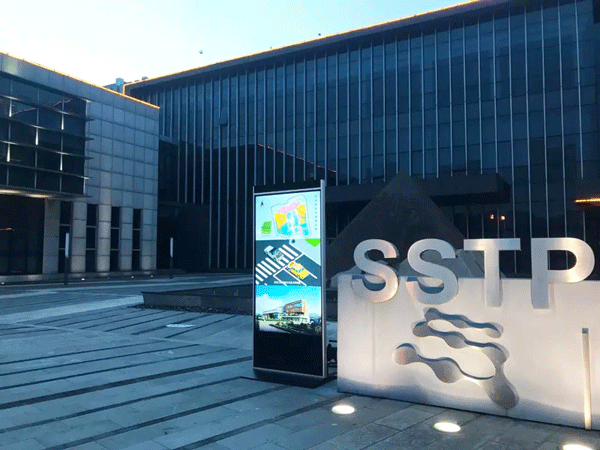 Therefore, digital signage can bring so many advantages to the business, more conducive to rapid development, new technology to provide users with high-quality products and better service, so is welcomed by a variety of groups of course!