Touch screen machine | the smart tablet testing experience
Date: 2023-04-11 14:34:00
Click:74
Source:Lcdkiosk
Our company's main products are conference tablet and smart blackboard, which is a well-known brand in the field of conference tablet. It has been awarded as one of China's Top 100 Electronic Information companies for 9 consecutive years, and one of China's Top 500 Private Enterprises Manufacturing companies for 3 consecutive years. Our touch-screen all-in-one machine integrates projector, electronic whiteboard, computer, monitor, audio and advertising machine. 1mm recognition accuracy, using MEMC motion handwriting algorithm, writing immediately, flowing.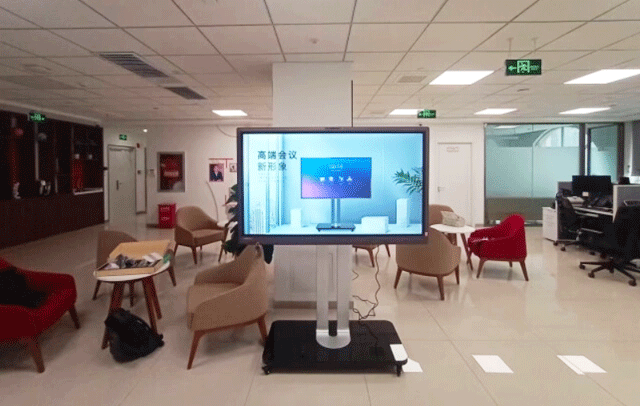 Professional 4K commercial screen, 4K high resolution, real and delicate picture, vivid image, the number of ordinary display color jumped from 16.7 million to 1.07 billion rich color, far beyond the human eye, bring professional color experience, through the real-time optimization of the chip algorithm, in the presentation of high-speed moving camera picture, stable motion picture, enhance the performance of details, No shadow, no lag, our DC direct drive technology, can effectively eliminate the common screen in the alternations of light and dark stroboscopic.
Patent remote sensing intelligent pen, set writing pen, page-turning pen, spotlight, wireless mouse is equal to one, minimalist three keys, a key operation of various functions, demonstration writing gas into, conference tablet good partner, more advanced touch technology makes all operations easy.
Strong performance from the original factory A+ chip, easy to control a variety of complex applications, large office software does not stall, do not crash, smooth response, CPU, GPU, MEM, UX score overall burst the table, high hardware performance, refresh the new standard of conference tablet configuration.
Equipped with OS intelligent operating system, internal cache capacity of 8GB+ internal storage capacity of 64G, built-in 13-megapixel camera and 8-channel array microphone, built-in NFC function, with smart pen can realize the function of calling out the whiteboard at any time;
NFC supports "one touch is passed", one click of sound and picture synchronization, Android phones, iphones, tablets, laptops and other devices quickly with the same screen, the same screen picture stability is not stuck, support 4 devices in the same screen display, data table clear comparison. Global audio lab tuning, split high and low independent audio unit, palace level Golden ear team professional build, master sound, extraordinary.