Wall mounted advertising machine
Wall-mounted advertising machine is put into use in XX milk tea shop
Date: 2023-03-15
Click:99
Source:Lcdkiosk
Wall-mounted advertising machine has a wide range of applications, in milk tea shops, clothing stores, eye shops, libraries, subway and other places will be used to wall-mounted advertising machine, this time our wall-mounted advertising machine in XX milk tea shop put into use, installation engineer supervision installation, convenient and quick! In addition, when selling wall-mounted advertisements, product manuals will be attached.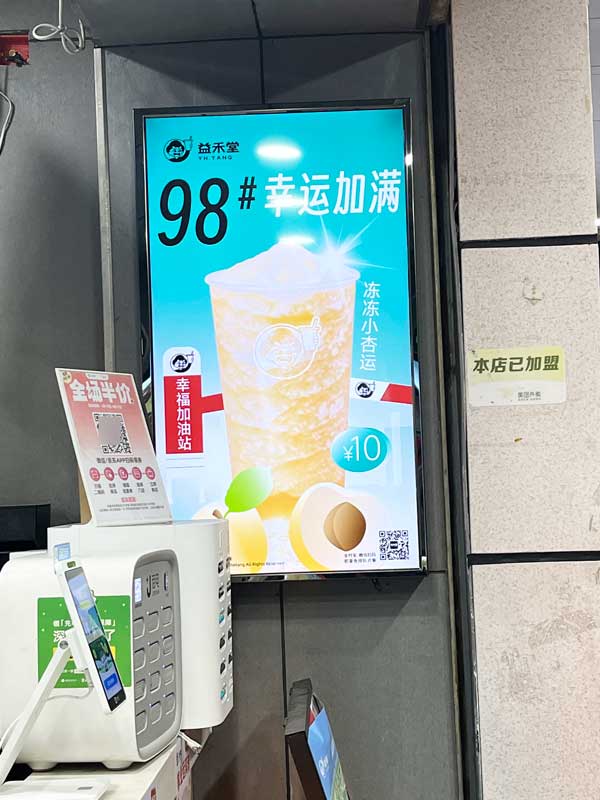 LCD advertising machine is usually referred to as the LCD advertising machine, the structure of the LCD is in two parallel glass placed liquid crystal, there are many vertical and horizontal small wires between the two pieces of glass, through the power or not to control the rod crystal molecules change direction, the light refracted to produce a picture. The difference between LCD and LED is mainly in the display, LED brightness is strong, far view is very clear, suitable for outdoor; LCD brightness is not as high as LED, close to see very clear, suitable for indoor. LED display effect is not as strong as LCD, LCD can achieve high definition. In the field of video multimedia information, information customers and information companies are trying to explore more emerging terminal network channels as information transmission platforms. Traditional newspapers and periodicals, radio, television and Internet are known as the four major media, while the "fifth media" refers to the mass distribution of high-end buildings, hotels, shopping malls, chain stores, banks, theaters, stations, airports, subways, buses, taxis and other public places, forming a kind of independent media broadcasting equipment dispersed installation. And broadcast a unified professional advertising and multimedia information of the new media.
The advertising machine network system consists of the following equipment:
1. Multimedia information machine;
2. Console computer;
3. Server;
4. Network equipment and cables.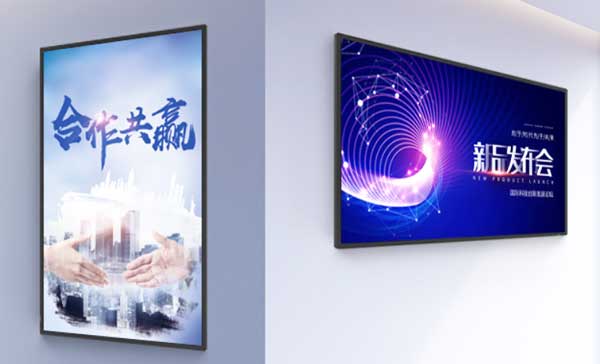 Media playback system is the "fifth media" transmission, release, management, control platform, is gradually promoted in all walks of life in the society application, to the rapid and effective dissemination of multimedia information plays an immeasurable role. Media playback system has great market potential in the "fifth media" market and other fields of multimedia information release and operation. At the same time, it can also be used in large-scale sports and cultural entertainment activities, such as the Olympic Games, expos, as well as the information release of major conferences at home and abroad.
Fifth, the use of media equipment including "advertising machine, Bluetooth advertising machine, network advertising machine, LCD advertising machine, building LCD advertising machine, car LCD advertising machine, frame LCD advertising machine, landing LCD advertising machine, touch LCD advertising machine, button type LCD advertising machine and so on for a while advertising machine applications.
Advertising machine is a new generation of intelligent equipment which uses standard LCD display and LCD TV to realize information display and video advertising by means of networking and multimedia system control.
The advertisement machine mainly realizes the building/outdoor LCD advertising: it refers to the commercial terminal advertising system in the form of LCD screen or LCD screen in commercial buildings, stores, supermarkets, campuses and other channels, to broadcast TV advertising programs and other programs as the means of performance.