Wall mounted advertising machine
A school installed LCD splicing wall
Date: 2023-04-13
Click:90
Source:Lcdkiosk
A school introduced our 55 inch LCD splicing screen this time, with a joint size of 3.5mm, 12 pieces in total! In recent days installation and commissioning delivery! Thank you very much for your trust and support! Our company is LCD manufacturers, installation engineers patient installation guidance, splicing LCD after-sales service is guaranteed.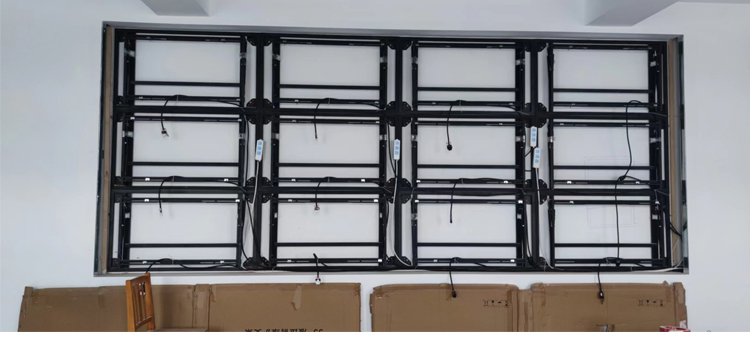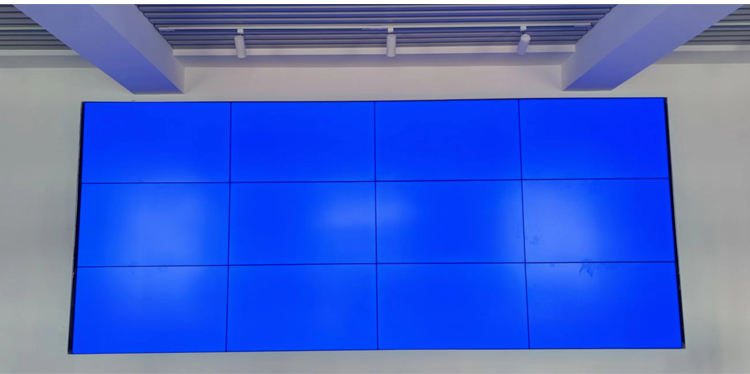 Splicing liquid crystal display is the strength of our company. We focus on the production of splicing liquid crystal display with guaranteed quality. The liquid crystal splicing wall needs to realize the splicing of multiple screens through high-precision splicing technology. In order to achieve high precision stitching, advanced correction algorithm and fine stitching structure are needed to ensure seamless connection and consistency between multiple screens. LCD splicing wall requires the use of a special management system to control the display of multiple screens. The management system supports multiple input sources, split screen mode, and the picture-in-picture function to achieve efficient and flexible multi-screen display.
LCD splicing wall needs to support remote control and management, so as to facilitate remote monitoring and adjustment. Remote control can achieve centralized management and control of multiple LCD screens, while improving management efficiency and reducing costs.
The display effect of LCD splicing wall is one of the key factors. To achieve a high quality display, factors such as screen brightness, color, reaction speed and viewing Angle need to be taken into account to provide a sharper, more delicate picture effect.
The LCD splicing wall provided by our company can realize efficient and convenient multi-screen splicing, which requires comprehensive consideration of key factors such as high-precision splicing, intelligent management, remote control, high reliability and display effect. Through the selection of high-quality LCD screens and electronic components, the use of advanced management and control technology, can achieve efficient and convenient multi-screen stitching, and provide high-quality display effect.
Welcome to consult us for details about the LCD splicing screen!