High quality supplier of explosion-proof touch screen
Date: 2023-03-18 09:01:00
Click:89
Source:Lcdkiosk
Explosion-proof touch screen is a kind of explosion-proof control terminal by touch operation, using high performance and simple LINUX kernel, support and the vast majority of PLC direct communication, its outstanding external management speed and rich software functions can meet the needs of most users, widely used in petroleum, petrochemical, natural gas, DCS, PLC, SCADA, MES and other automation and information control system in chemical industry, medicine, military industry, civil explosion and other explosive dangerous places.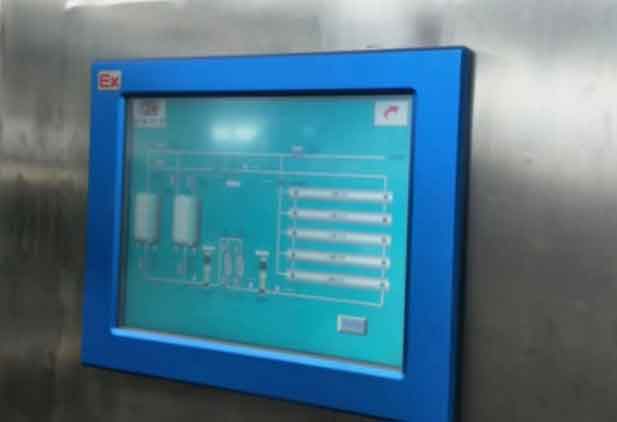 All metal explosion-proof shell, explosion-proof certification of the whole machine
This safety explosion-proof touch screen, efficient and sensitive, can be directly touched in the explosion-proof area
In accordance with the explosion-proof GB/T 3836-2021, EN/IEC60079 requirements, the touch panel has anti-static treatment, to avoid the dangerous environment ignited by electrostatic sparks
Touch panel corrosion resistant to meet harsh environmental requirements
Slim body, compact structure, front panel recessed mount
The whole machine waterproof and dustproof design, grade up to IP66
External USB explosion-proof sheath for easy data access
Support communication with hundreds of PLC at home and abroad,(such as Siemens, Mitsubishi, Delta, Principal, Omron, Schneider, LG, etc.) optional low temperature/wide temperature type, to meet the requirements of high temperature, cold harsh environment
Industrial design, high reliability, long-term stable operation
Our company's production and sales of explosion-proof touch screen is strictly in accordance with the explosion-proof requirements of production and processing, to meet the explosion-proof standards, can be customized, fast transportation, with instructions, installation engineers 24 hours for your service!