75 lcd screen tiktok live streaming touch display
Date: 2023-04-27 11:32:00
Click:70
Source:Lcdkiosk
We like to use the 75 LCD Tiktok Live Touch display because it has many advantages that you can't refuse.
Number one: Big HD screens
Second point: wireless projection screen, support dual system, comprehensive touch screen
Third point: horizontal and vertical switching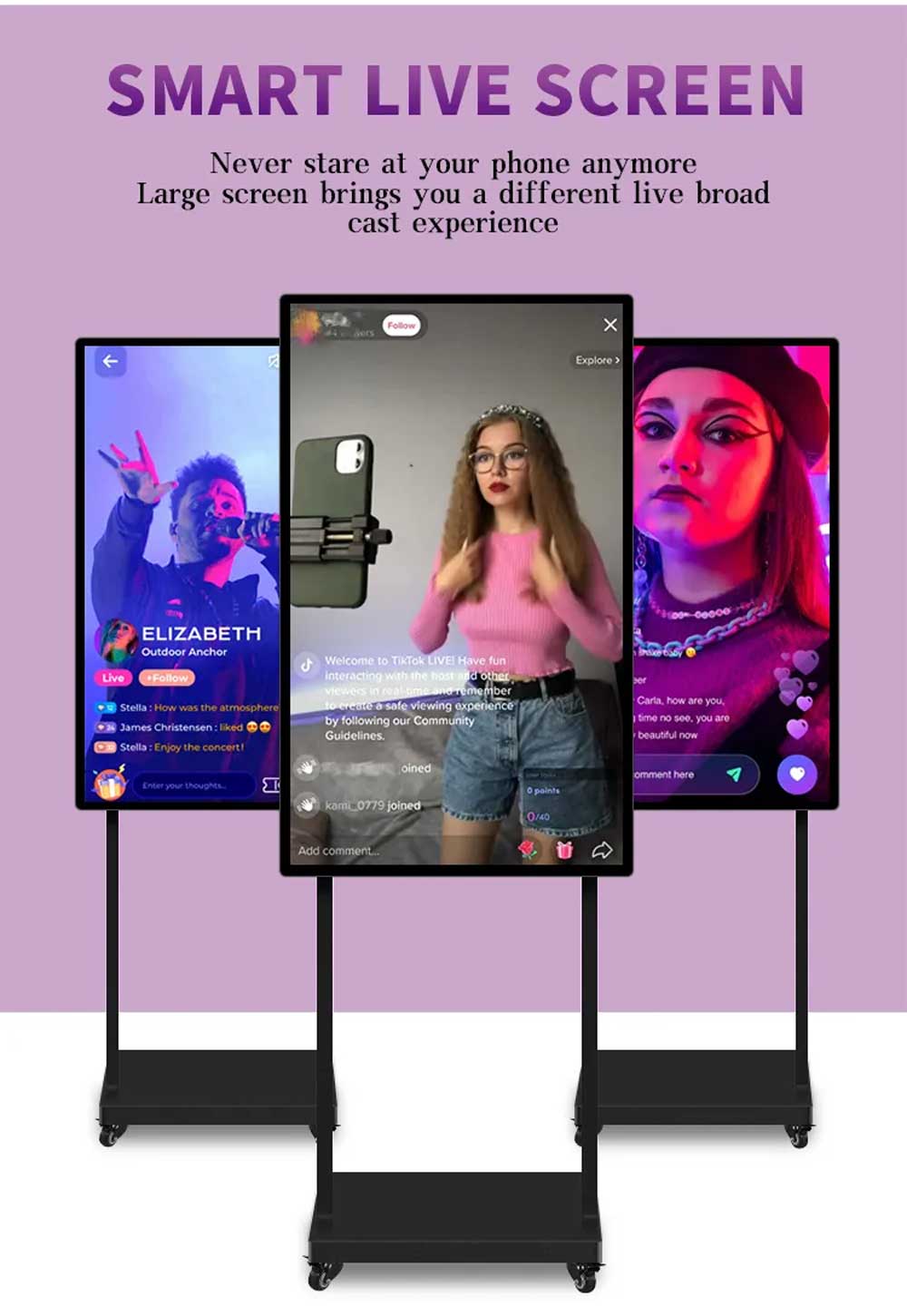 At present, the short video live broadcast represented by Tiktok has become a new model of network e-commerce. In order to cooperate with the live broadcast demonstration and enhance sales, a special big screen of live broadcast is usually used as the background screen of the live broadcast room. For example, we often see on Tiktok that there is a big screen behind some broadcast rooms, which will cooperate with the anchors to display the introduction and functions of the products sold in real time, including some marketing text information. Compared with traditional propaganda materials, this kind of live broadcast screen is more intelligent and networked, and the display content can be changed at will. According to different product characteristics and marketing programs, to achieve the function of promoting sales. However, there are many kinds of talk about this kind of live broadcast large screen, which is the best choice for many Tiktok and other broadcast studios. In addition to the traditional TV, there are mainly three kinds of dedicated large screen products, one is LED screen, the other is LCD splicing screen, and the third is touch mode all-in-one. These three big screens can be used in live display, but their characteristics are very different, we need to choose according to their own display content and functional requirements.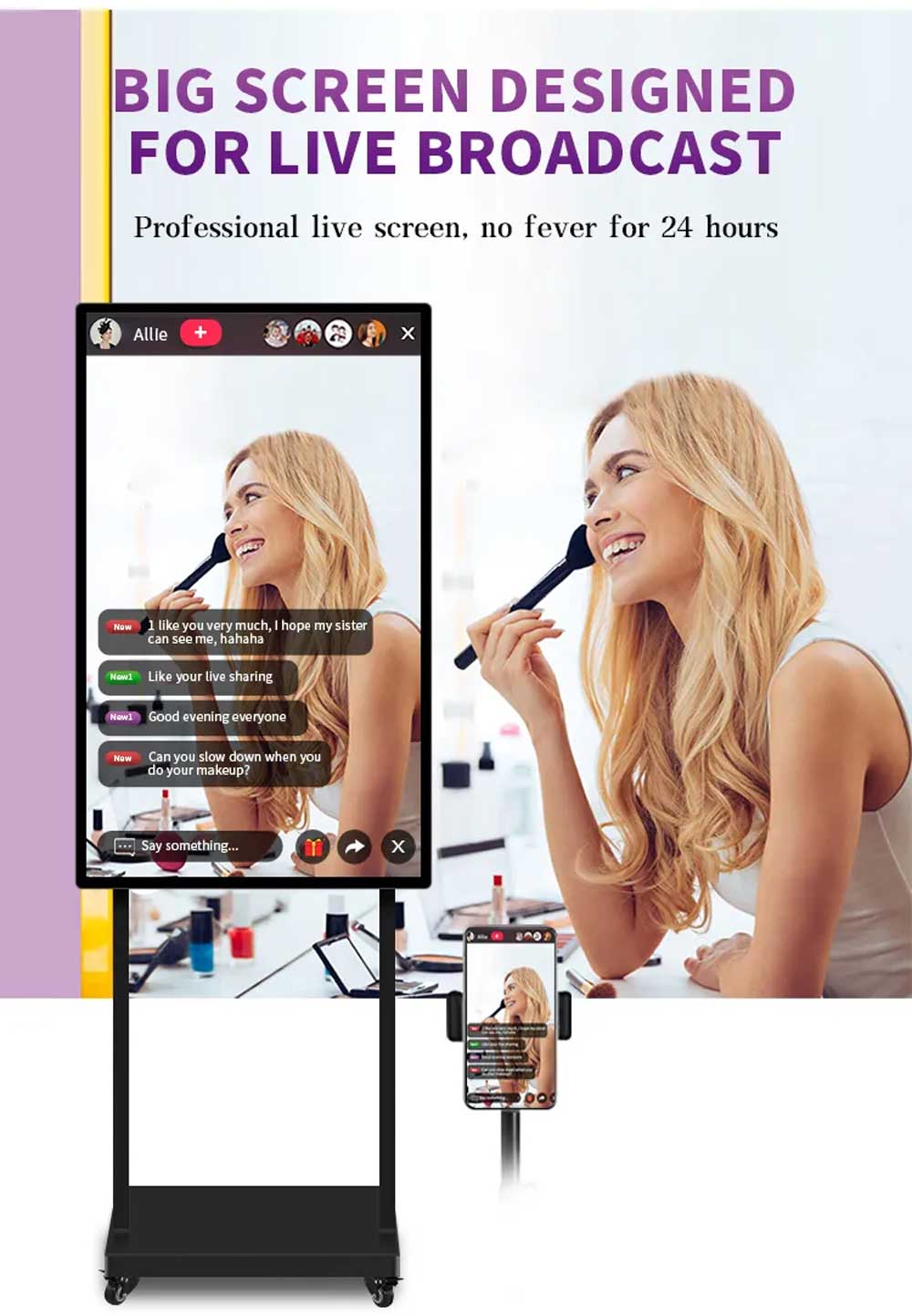 75 LCD screen Tiktok Live touch display intelligent interaction with the screen, high performance without delay. In addition, for the live broadcast, the director of the inscription is also very important. This is why the 75 LCD Tiktok Live touch display is popular.
The 75 LCD screen Tiktok Live broadcast touch display produced by our company does not heat or crash for a long time, and can be clearly visible from a distance, improving the stickiness of interaction with fans.