Multimedia teaching machine has many advantages
Date: 2023-04-05 23:17:00
Click:75
Source:Lcdkiosk
With the development of intelligent teaching, more and more technology products and multimedia teaching integrated machine have been applied in the education industry, which not only improves the quality of school teaching, but also promotes the development of intelligent teaching. Next, I will briefly introduce the functions and characteristics of multimedia teaching integrated machine:
1、Scalability: Multimedia teaching machine has VGA input, USB and other interfaces, which can connect to the Internet and synchronize with the world. The information processing unit has its own wireless network module, which can be connected with the student information processing unit to realize synchronous interaction between the all-in-one computer and the student PC.
2、 Customization: Multimedia teaching machine can be customized to meet the differentiated needs of users. In the interactive display unit, users can select interactive electronic whiteboards of different sizes and specifications according to their own needs. In the installation mode, users can choose wall, embedded, scaffolding and other modes.
3、ntegration: The integrated design of multimedia teaching machine integrates the functions of electronic whiteboard, projection, sound, computer and other devices in multimedia teaching. It does not need electronic podium, no comprehensive wiring and does not occupy space.
4、 Interactive: Multimedia integrated teaching machine has created a new interactive teaching mode, which can better realize teacher-student interaction and human-computer interaction. Modern information technology is effectively and fully integrated into the teaching process of various subjects, greatly improving the teaching interaction, flexibility and interest, and providing students with unprecedented classroom interaction and participation.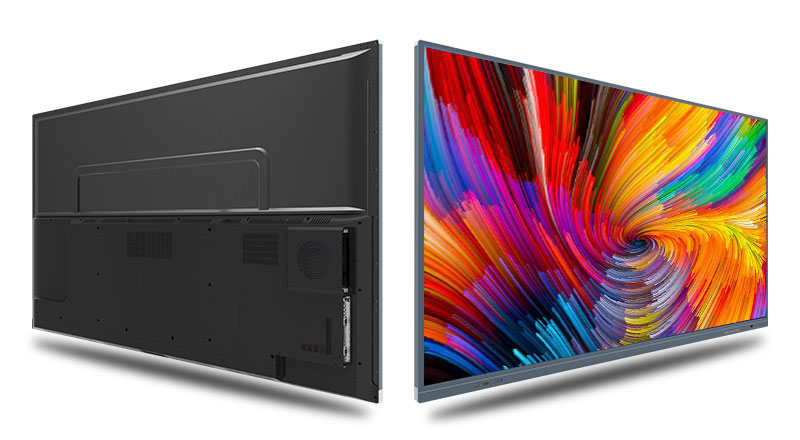 5、 Convenience: The one-button switch of multimedia teaching integrated machine can be used to open or close the information processing unit, interactive display unit (with shutdown delay function), control unit, speaker unit, etc., which is convenient to operate and easy to learn. Chamber independent component, as well as the original front open cover structure design, easy to install and maintain.
6、economy: multimedia teaching integrated machine can meet all the needs of modern multimedia teaching, completely replace the traditional three machine scene, as well as flat screen TV, LCD TV teaching mode, and in the application cost, multimedia teaching integrated machine also has more advantages, its stronger economy, is affordable for all schools to use the new multimedia teaching touch equipment.
7、Reliability: Multimedia teaching machine interactive touch display unit interactive electronic whiteboard, uses electromagnetic induction technique, sensitive induction, fluent writing, PET environmental protection materials, dust proof, anti collision, anti scratch and so on, especially suitable for our country's current classroom environment, compared with other types of writing display terminal, high stability, strong reliability, the use cycle of the product is long.
8、safety: multimedia teaching machine adopts integrated structure of built-in power supply, one power input can be used to power each functional unit of the machine, anti-radiation, anti-shock, anti-leakage, to ensure the safe use of users. Equipped with electronic access control unit, IC card control operation panel open and close, effectively protect the use of all-in-one, anti-theft, anti-human damage, easy storage.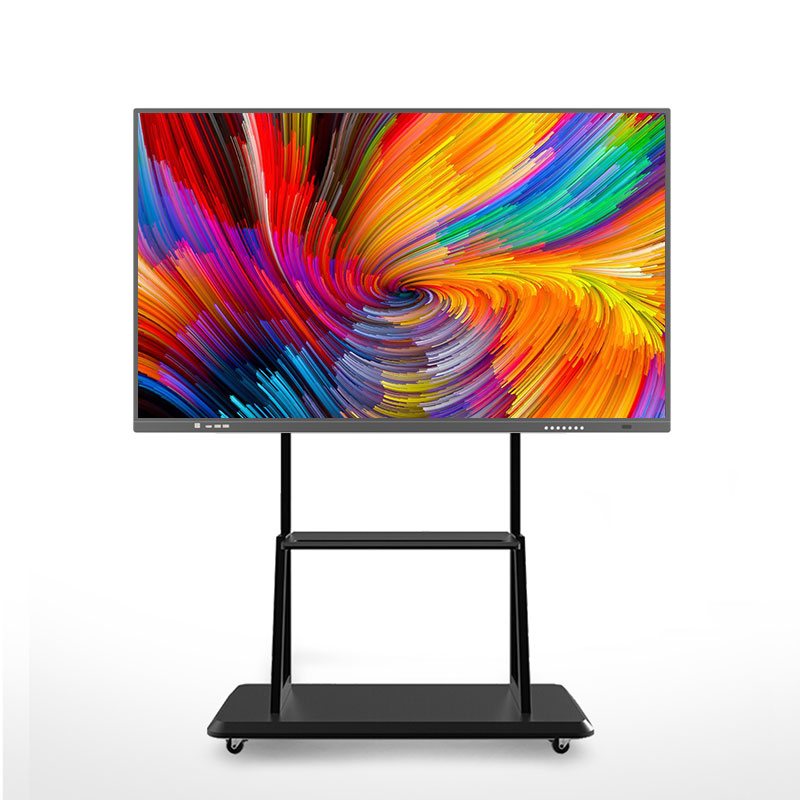 9、Practicability: Multimedia teaching integrated machine fully reflects the new features of resource sharing, solves the problem of low utilization rate of teaching equipment, realizes electronic lesson preparation, multimedia teaching, blackboard and screen annotation, text input, handwriting recognition, provides a variety of auxiliary teaching tools, with physical camera display, annotation or save, play multimedia audio and video courseware, Watching TV teaching and many other functions.