Four advantages of the Conference all-in-one
Date: 2023-04-05 23:28:00
Click:77
Source:Lcdkiosk
Conference tablet is also called "conference all-in-one machine". Conference all-in-one machine is a large conference tablet widely used at present, which makes the conference intelligent and is used in more and more scenarios. The following are four application features of conference all-in-one machine for you:
1. Morning meeting
The day starts in the morning, when employees arrive at the office for morning meetings. During the meeting, the staff put the prepared PPT and flow chart on the intelligent meeting tablet through one-click projection screen for the whole day's work progress statement, explaining the need for assistance; At the same time, the leader can write comments on the screen at any time, understand the details, schedule the following various meetings, interviews and discussions, promote the project process. At the end of the meeting, you can also share documents, make comments, save meeting minutes, and send meeting minutes in groups.
2. Interviews with customers and experts
Business work requires access to a wealth of data and information, when the site cannot be reached, remote video conferencing is a better way to conduct face-to-face interviews with customers and external experts! Smart conference tablet makes related information data collection twice the result with half the effort. Through the powerful wireless screen transfer function, PCS, tablets, mobile phones and laptops can connect to the wireless screen transfer device, and you can touch the page turning by standing in front of the large screen, which is convenient to operate. Sharing mobile phone interface is more simple, Andriod and window system can be directly screen transfer, if multiple files need to be compared, but also more than three screen at the same time wireless screen transfer display, each picture is clearly displayed.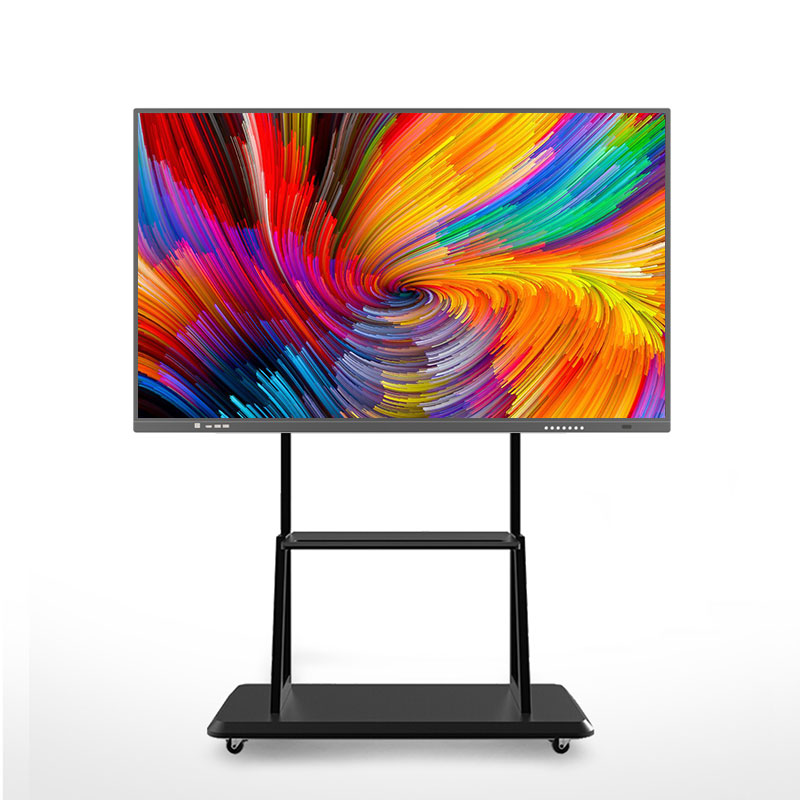 3. Teamwork and remote video
In the work, multiple teams are often required to cooperate and work together for screening, analysis, modeling, and finally forming charts and reports. The outstanding remote video conference function makes the multifunctional conference machine a communication "bridge" for teams in different cities. The built-in microphone, camera, sound and other equipment can directly open the video conference, which can be easily used by everyone.
4. Internal training and communication
In addition to busy daily meetings, the company also often carries out internal training. The intelligent conference tablet can present clear and delicate documents, charts and videos. The large-size 4K screen not only has excellent picture quality, but also allows lecturers to write on the screen with their fingers or stylus as if writing on paper. The smart meeting tablet allows for more frequent communication between teams in different regions, which can be used freely by every employee. The moment you walk into a meeting room, you can begin to communicate and share immediately, and your work efficiency is greatly improved.
In the new era when networking and intelligence are revolutionizing conference and communication, conference all-in-one machine is a product with innovative ideas, powerful functions and high cost performance. It provides enterprise users in various industries with more suitable solutions for practical application requirements and ensures the achievement of every goal. The 4 application features of 1 conference all-in-one computer are introduced to you here! We specialize in providing you with conference all-in-one machine, can be customized according to your needs, you are welcome to know more about!