Class 1 Div 2 touch screen monitor
Date: 2023-05-09 17:03:00
Click:82
Source:Lcdkiosk
Explosion-proof touch displays in dangerous places are more common in gas stations and chemical sites. Explosion-proof displays professionally produced by our company will be used in these dangerous places, but there are still many customers who do not know how to purchase Class 1 and Class 2 touch displays. You can ask us for details!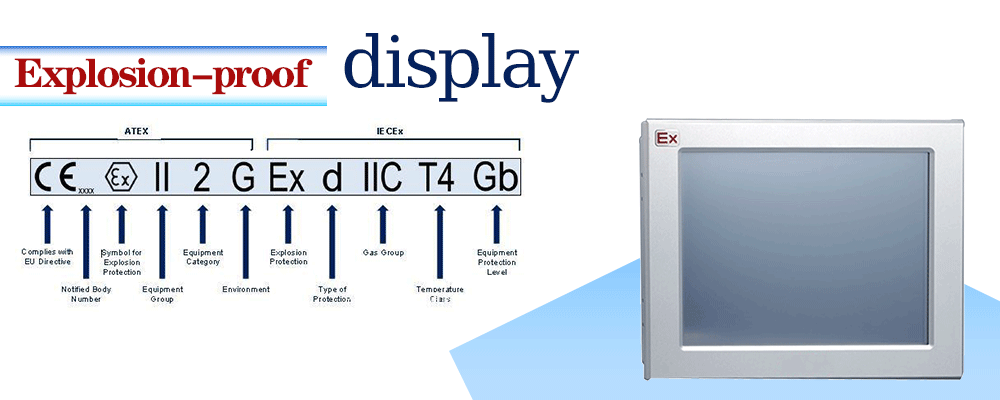 The explosion-proof display produced by us will determine the explosion-proof grade according to the use environment of the explosion-proof area and carry out customized services. The explosion-proof area can be divided into 1 zone, 2 zone, 1 class, 2 class, etc. In addition, different types of explosion-proof measures are also different. We will customize explosion-proof display according to customers' needs, to solve your functional requirements.
Explosion-proof display needs to determine the temperature group, there are T1, T2, T3, T4, T5, T6 grades, the higher the grade proves that the highest surface temperature of explosion-proof display is lower.